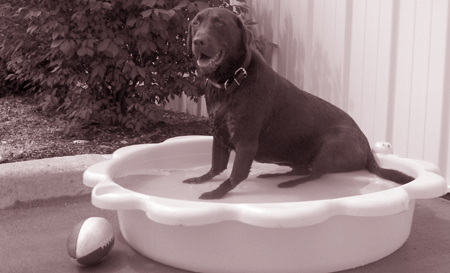 We love what we do. The passion we have for our work enables us to take ownership of our clients' projects. We constantly strive to deliver the highest-quality products possible.
We're pretty small compared to a lot of shops. Most of us have been here for a while and a couple of us are related. We feel like a family and we try to make our customers feel a part of it too. We will do our best for you always - whether we are meeting a tight turnaround on a direct mail piece, or figuring out the best fit for your budget, or even printing your son's Eagle Scout announcements because even though its not a big job it is a big deal.
You know our dog, you know the guys who run the press, and you know that when you call, Mary is going to ask how you're doing. Many of our customers started out like us - building a business from the ground up. We know your struggles first hand, and we appreciate your accomplishments.
We will work hard for you - always. There are a lot of bigger guys out there who want your business. Some may be cheaper, some may say they're faster, better, stronger, but none will work as hard for you as we do. And none of them know that your Aunt Edna makes a mean boysenberry pie or that your son just scored his first goal in pee wee soccer. We will always strive to do our best to make your lives easier.
Our Mission And Promise To You
Our watchword has always been service. We pride ourselves in being small enough to know our clients by name and still provide them highest-quality product possible in a timely manner. We create long-lasting, prosperous relationships with our client partners in order to help them reach their goals and objectives.
Guiding Principles
We're proud of the strong roots we've built in our community. We have been family owned and operated since 1987. We pride ourselves on being a complete source for all of your business communications needs and have always believed in investing in new technology. We understand that this type of investment can actually save money by improving efficiencies.
We will continue to evolve as a diversely skilled, fast-moving team of professionals ready to learn from each other and meet whatever challenges our clients may face. We launched this cutting-edge Web site to make it easier for our clients to request estimates, place orders, check proofs, or transfer files online. We hope you find it as helpful as we do.